High speed and performance. You can start foiling without getting wet. If you get tired, you can stop pedaling and keep floating on the catamaran. Quick to assemble and transport. Saltwater resistant.
Easy, you can go foiling on your first ride!
The Hydrofoil Waterbike is an innovation developed by Chiliboats, that can reaches speed close to 20 km/h. This is a hydrofoil kit that can be quickly installed in the Bikeboat Up and Bikeboat Rec.
High-Performance Water Bike with Hydrofoil: Bikeboat with Hydrofoil by Chiliboats.
Watch the video:
Picture of Water Bike with Hydrofoil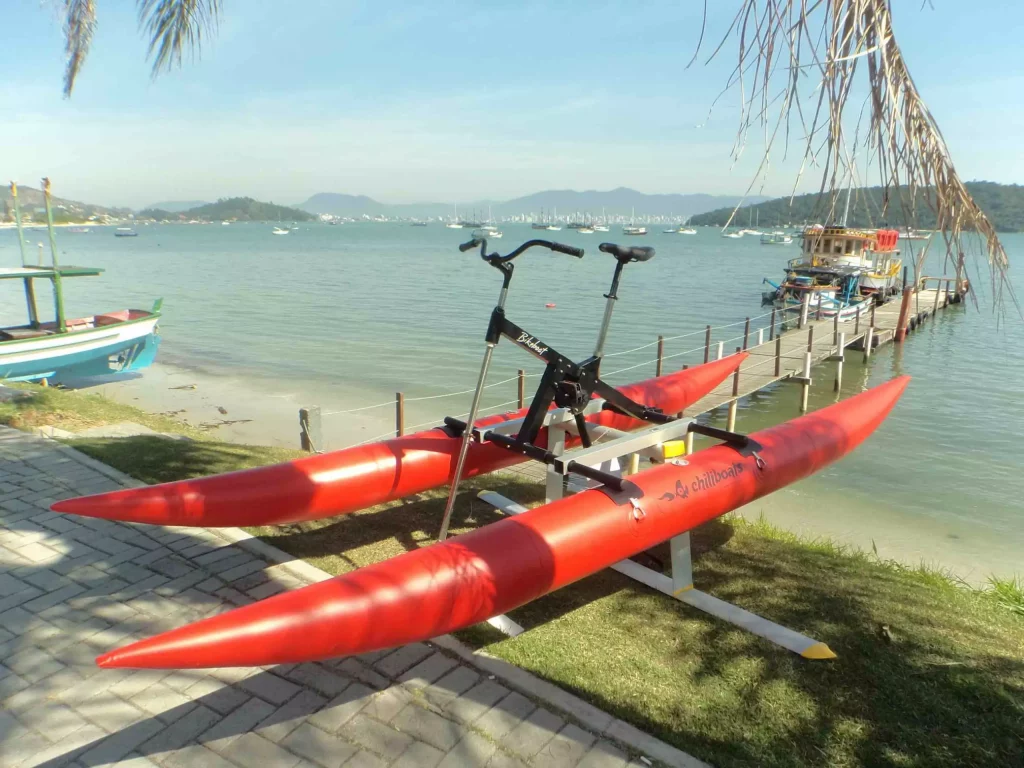 Picture of Hydrofoil kit: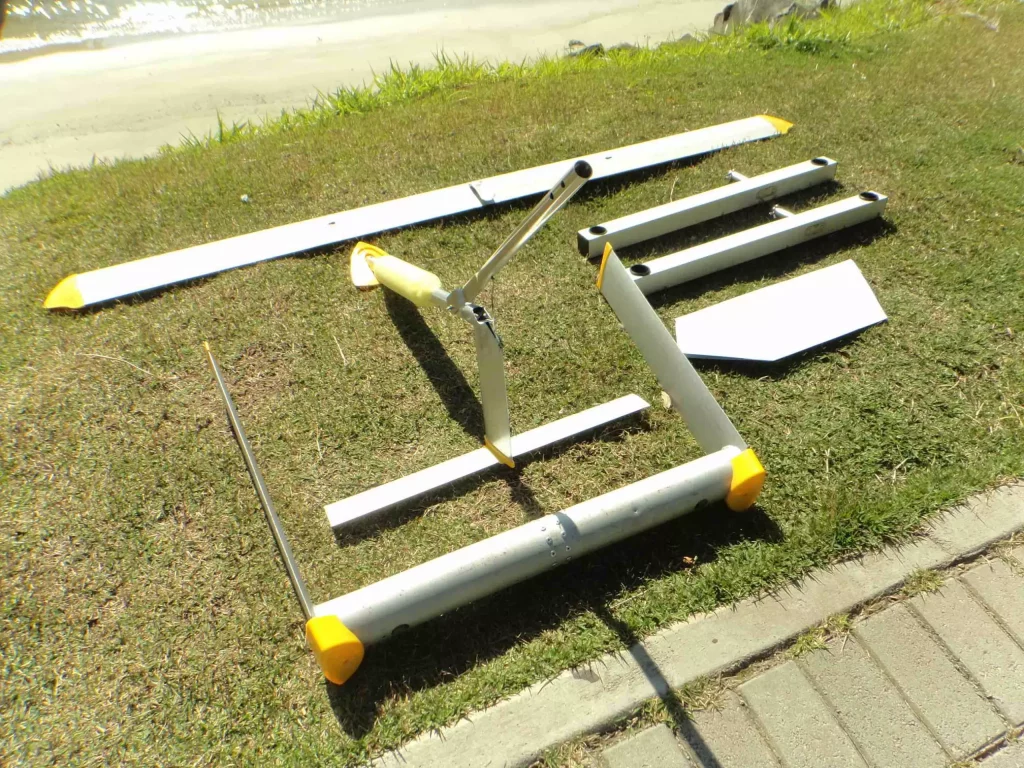 Chiliboats Hydrofoil Water Bike is lightweight: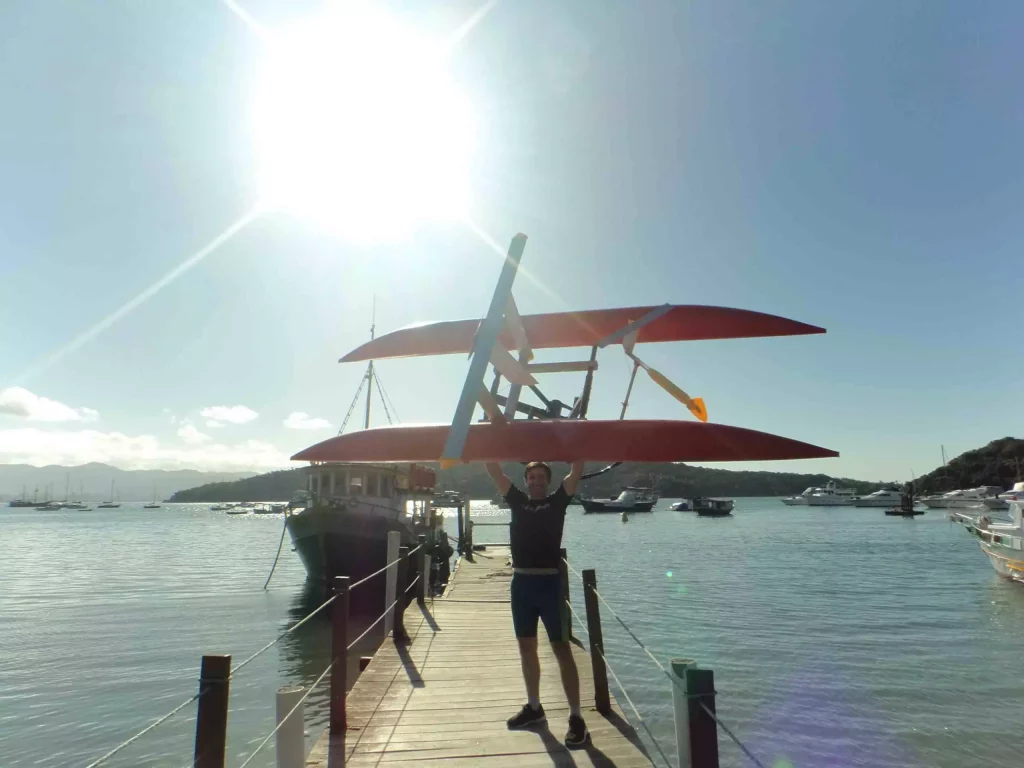 Contact us: chiliboats@chiliboats.com or WhatsApp +55 47 99225-1916.