This Christmas Eve had a beautiful Christmas tour with the Bikeboats on the beautiful Lago di Como, organized by our partner in Italy WaterbikeItalia, which will soon be selling and renting the Bikeboats in Italy. The tour was announced by the Italian newspaper La Provincia.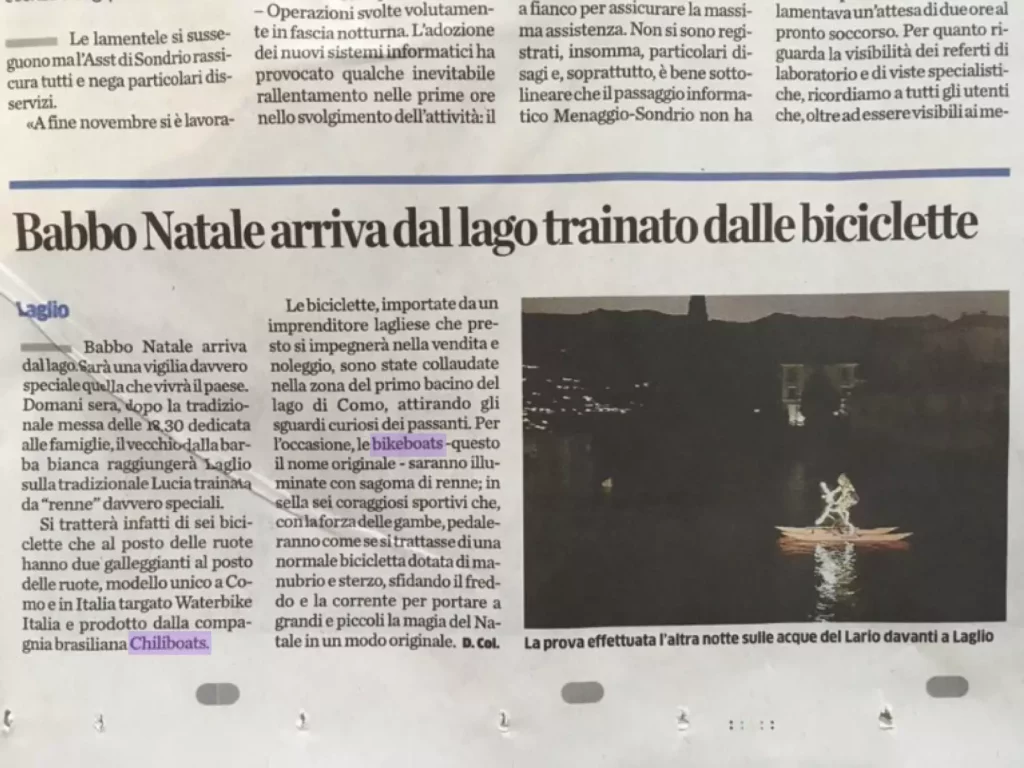 Free translation of the article: Christmas arrives at Lago di Como pulled by bicycles
The waterbikes (Bikeboats) illuminated with the silhouette of reindeer bring to children and adults the magic of Christmas in an original way!
Original article: "….Natale arriva dal lago trainato dalle bicicleta"
(…) Per l'occasione, le bikeboats -questo il nome originale – saranno illuminate con sagoma di renne; in sella sei coraggiosi sportivi che, con la forza delle gambe, pedaleranno come se si trattasse di una normale bicicletta dotada di manubrio e sterzo, sfidando il freddo e la corrente per portare a grandi e piccoli la magia del Natale in un modo originale."
Santa's sleigh pulled by reindeer (Illuminated Bikeboats) on Lake Como, Italy: