In March of this year, we reached the mark of 140 locations in the world by renting our Water Bikes. Chiliboats Bikeboats can be found in different parts of the world. Just to name a few of these places: Australia, Sweden, France, Italy, Philippines, Bahamas, Egypt, Dubai, several cities in Brazil, etc.
Visionary people with an entrepreneurial profile realized a latent demand from people wanting to practice this water sport and decided to invest in water bikes to set up a profitable and differentiated rental business.
The Chiliboats Water Bikes' rental business is being successful in several parts of the world. Riding a Bikeboat has become a sport for everyone, of all ages, does not require any skill or strength to use, and generates emotion and sense of accomplishment in everyone who experiences it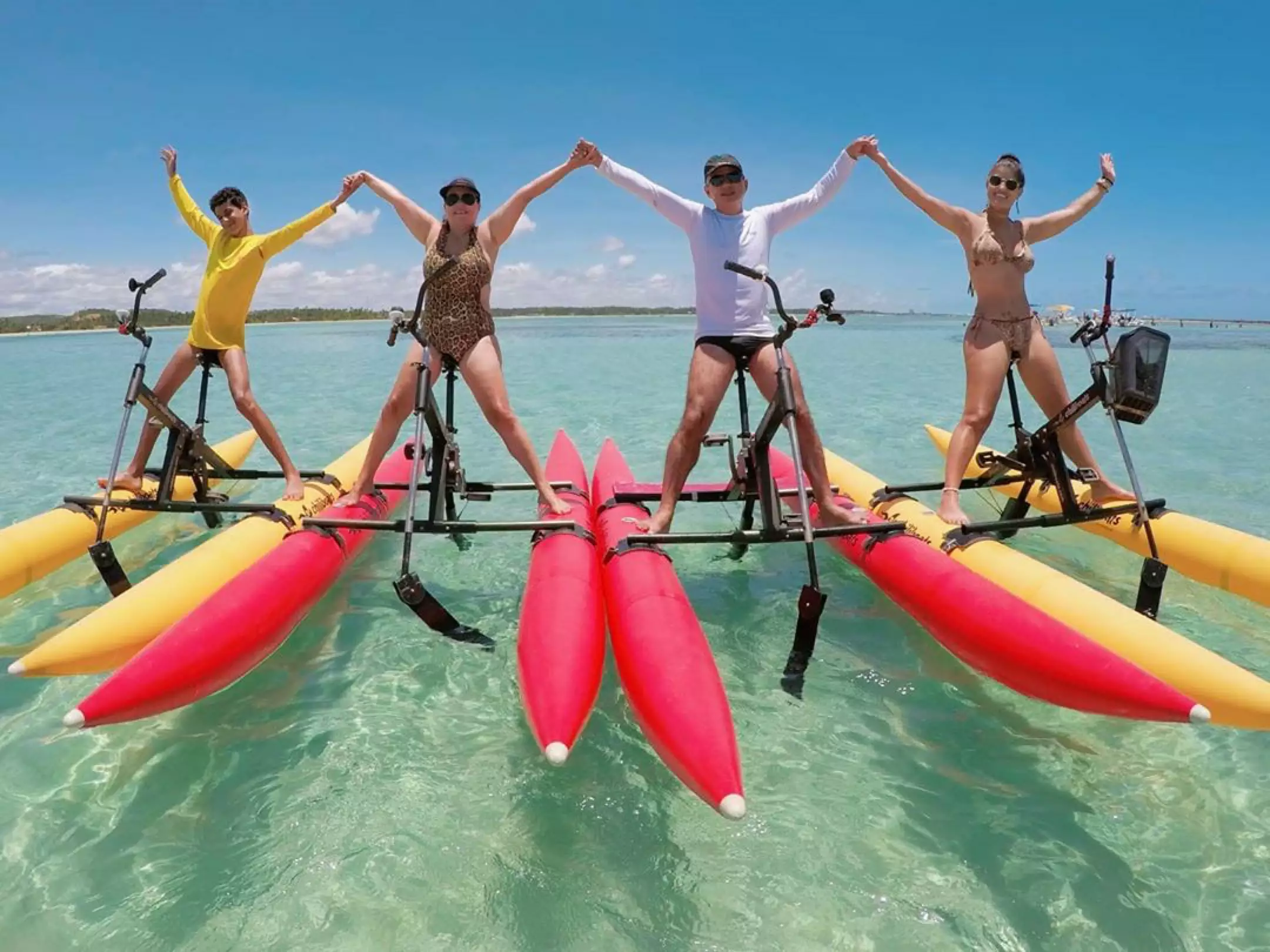 In addition to the rental operators who set up their water bike rental business, there are also owners of clubs, marinas, hotels, resorts and inns who have seen how much Bikeboats can attract new customers to their spaces. There are customers who made reservations at these hotels/inns because of the water bikes! This is fantastic!
With the coronavirus pandemic, rental activities in different parts of the world are temporarily suspended, but when things go back to normal, people will be eager to go back to outdoor activities, to have contact with nature, and in this sense, Bikeboat tours will have a great demand worldwide.
Take advantage of this quarantine to plan your rental business! Ask for your budget here and book your units with us.