Chiliboats Water Bikes models since 2017 had significant improvements in the design, finish and quality of the parts. Since then, we are using state-of-the-art manufacturing techniques. The whole structure are anodized, an electrochemical process that promotes the formation of a film on the aluminum surface improving its appearance, guaranteeing an extended life and making it more resistant to corrosion and scratches (not peeling).
The propulsion system has become more robust and the models since 2017 have a hydrodynamic fairing, which provides a speed increase of up to 30%.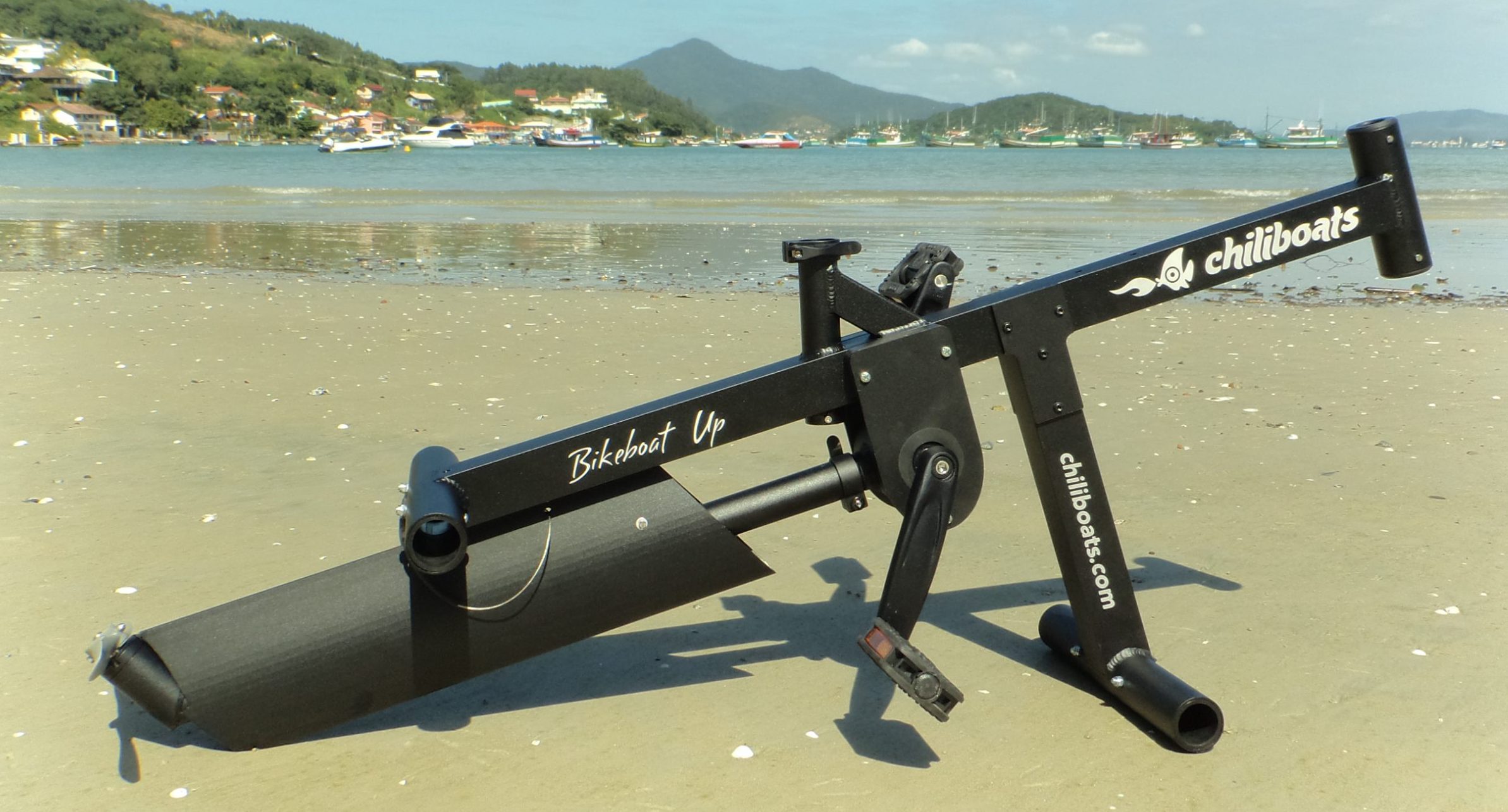 Since 2017 the rudder is connected directly to the handlebar, which facilitates assembly and provides a robust design. In the past, our Bikeboats had the rudder in the back and we had to use control cables that demand periodic tensioning and eventually, replacement. To simplify our project, to make maintenance easier for our customer, and keep innovation regarding performance and comfort to ride we decided since 2017 to put the rudder directly connected to the handlebar, in the front.
Video of Bikeboat Up 2017-2018