Water bike with child seat
Have you thought about taking this wonderful ride with your child? Cycling safely, in contact with nature, a unique outdoor activity with your family.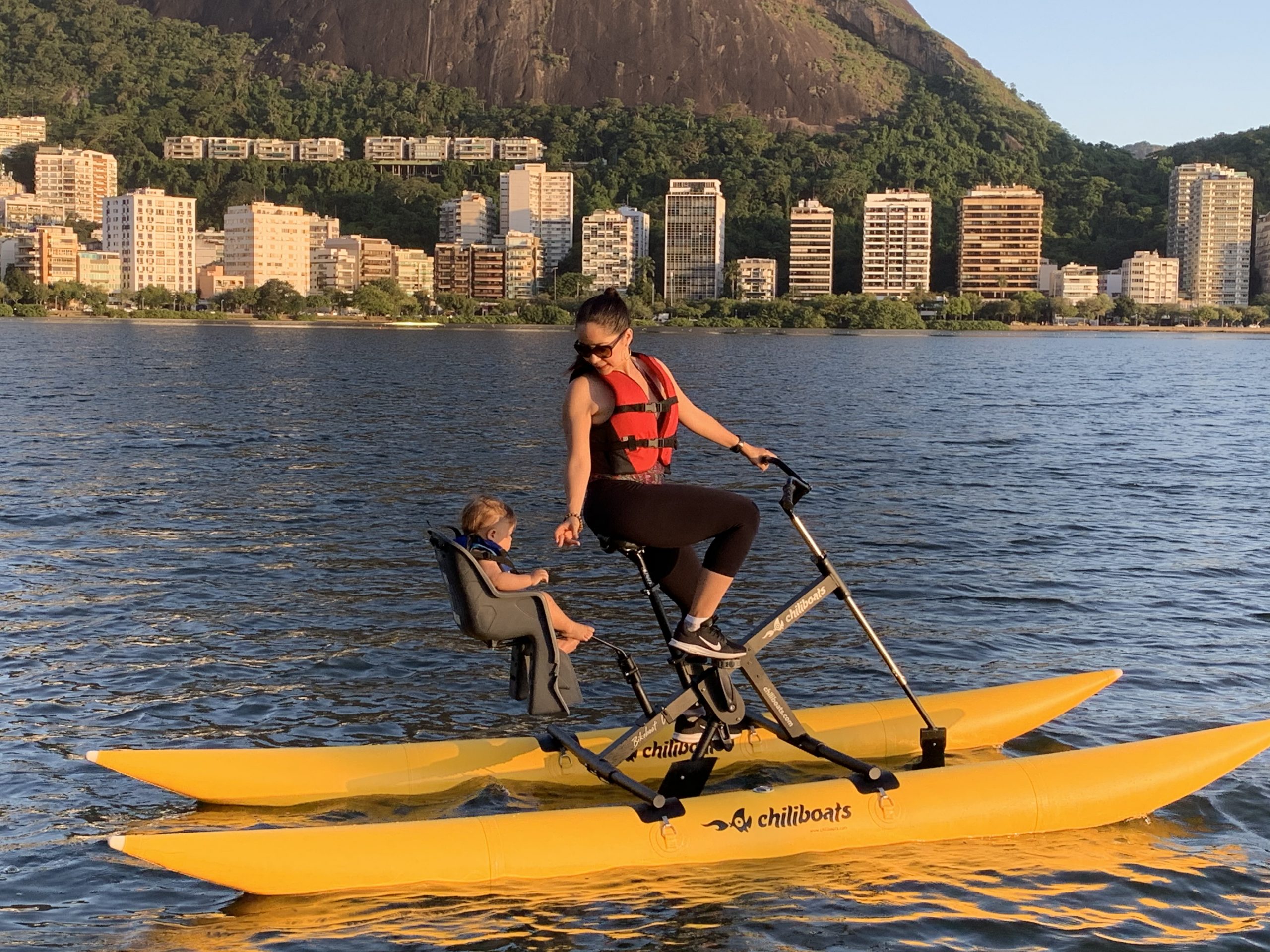 Chiliboats offer a child seat support that can be installed on both Water bikes (Bikeboat Rec & Bikeboat Up). This way you can take your child to get a ride with you. (Tandem bike / Tandem water bike / Water bike 2 seats)
Video with little Henrique on Bikeboat Up. It was a success !!!
A Water bike ride is a good tip to relax your baby!! Buy your Water Bike and the child seat support! We ship worldwide via FedEx! Send a message here on WhatsApp!
Video with little Henrique on Bikeboat Rec. It was so relaxing that he fell asleep in the end. 🙂
Picture of child seat support on Bikeboat Rec: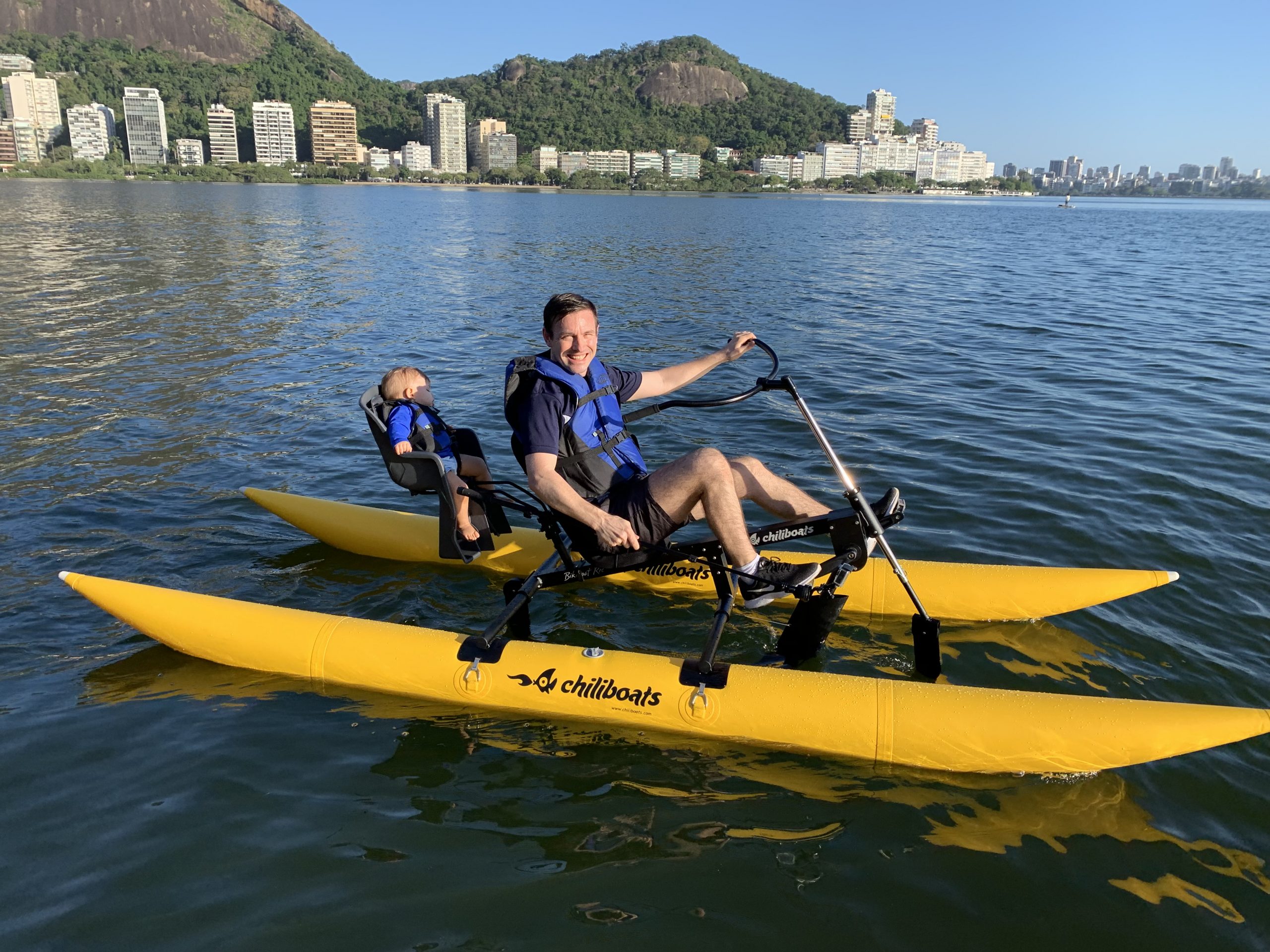 A beautiful ride with Bikeboat Up: